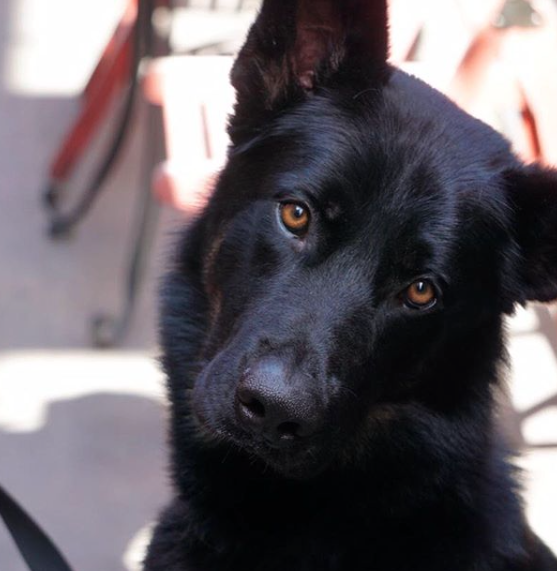 Saul is a 3 year old bi-colored German Shepherd and is pretty much as perfect (and handsome) as they come!
Saul is good with kids, cats and other dogs. He's crate-trained, housebroken and loves to cuddle but is also happy entertaining himself and giving you some space. What else could you ask for in a pup?
Interested in adopting this stud? Contact us for more info!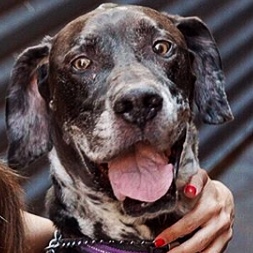 Sir Hugo the Great (Dane)
Looking for your very own Scooby Doo? Well look no further! Hugo is a sweet, goofy purebred Great Dane whose owners unfortunately no longer wanted him.
Great Danes make excellent additions to families, as they are known for their gentle nature and our Sir Hugo is no exception! If you're ready to lose most of your couch and/or bed to this big boy (snuggles included), then please reach out to learn more about how you can meet and adopt Sir Hugo!
Grandpa Norm is a distinguished gentleman at approximately 15 years old, weighing in at 10 lbs!

He recently had nine teeth pulled, but that doesn't stop him from devouring all things (soft) food!
When this nugget came from the shelter, his hair was matted and he was covered in urine. After a few baths and a trip to Jess Rona Grooming, he's a brand new man. Grandpa Norm is cool with all people and animals (he basically keeps to himself).
If you're looking for a super chill lap partner, Norm is your man!
Mama is a 3 year old Chinese meat trade survivor and one of a kind.
This sweet girl is super affectionate and LOVES a good belly rub. She might have had a rough couple of years but Mama didn't let that break her. She is a calm and docile little lady and will gladly join you on your daily errands or cuddle up next you at home for ALL. THE. PETS. After what she's been through, this tiny snuggle bug deserves a happy ending and a family that will give her lots of love. If you're interested in meeting Mama let us know today!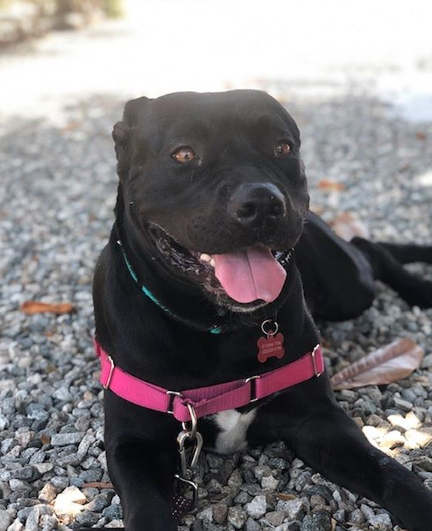 Olive is a 3 year old Lab Pit mix and just about the biggest love bug out there.
After spending over a year locked behind bars in the shelter, we were able to pull her out and she's since adjusted super well to life at her foster home with two small dogs. While she's easily trainable and very eager to please, Olive can't quite shake that prey-drive, so a cat-free home would probably be best for everyone involved.
Olive's hobbies include snoring on the couch, playing tug-of-war and chasing cats (see above). She also has a thing for men so if you do decide to bring this cutie into your home, be mindful that she's likely to flirt with every dude she sees on her daily walks, but hey - is that really a bad thing?
Contact us to meet/adopt Olive!

.
Our long haired chihuahua, Jimmy, is approximately 8 years old. A great listener, always down for Tongue out Tuesday even if it's Sunday, and basically an all around stunner; obviously look at that face (swoon)!

Super mellow and easy to walk on a leash. Loves other dogs, cats and all the humans. Jimmy is house and crate trained.
Let us know if Jimmy sounds like your man!
Looking for a new furry friend? Today might be your LUCKY day!
Lucky is a ~1 year old Rat Terrier mix and as sweet as can be. This little goofball is very friendly and loves to play. He gets along well with others and would make a great running companion.
Interested in adopting Lucky? Let us know!
Harry is a gentle, sweet and solitary Husky Shepherd mix. He is approximately seven years old and had been living on the streets of South Central before ARM took him in. Harry clearly had owners at one point but was treated very poorly. Because of that, he takes a little while to trust and warm up to people, but once he does he is as loving and loyal as they come!
Harry LOVES a good car ride, going for walks and will even join you and keep you motivated on your daily run!
He's the definition of a chill dude and once you've earned a spot in his heart, Harry will be your life-long best friend and protector. He can be with another large dog as long as they're as mellow as him.
Interested in adopting Harry? Contact us to meet this handsome man today!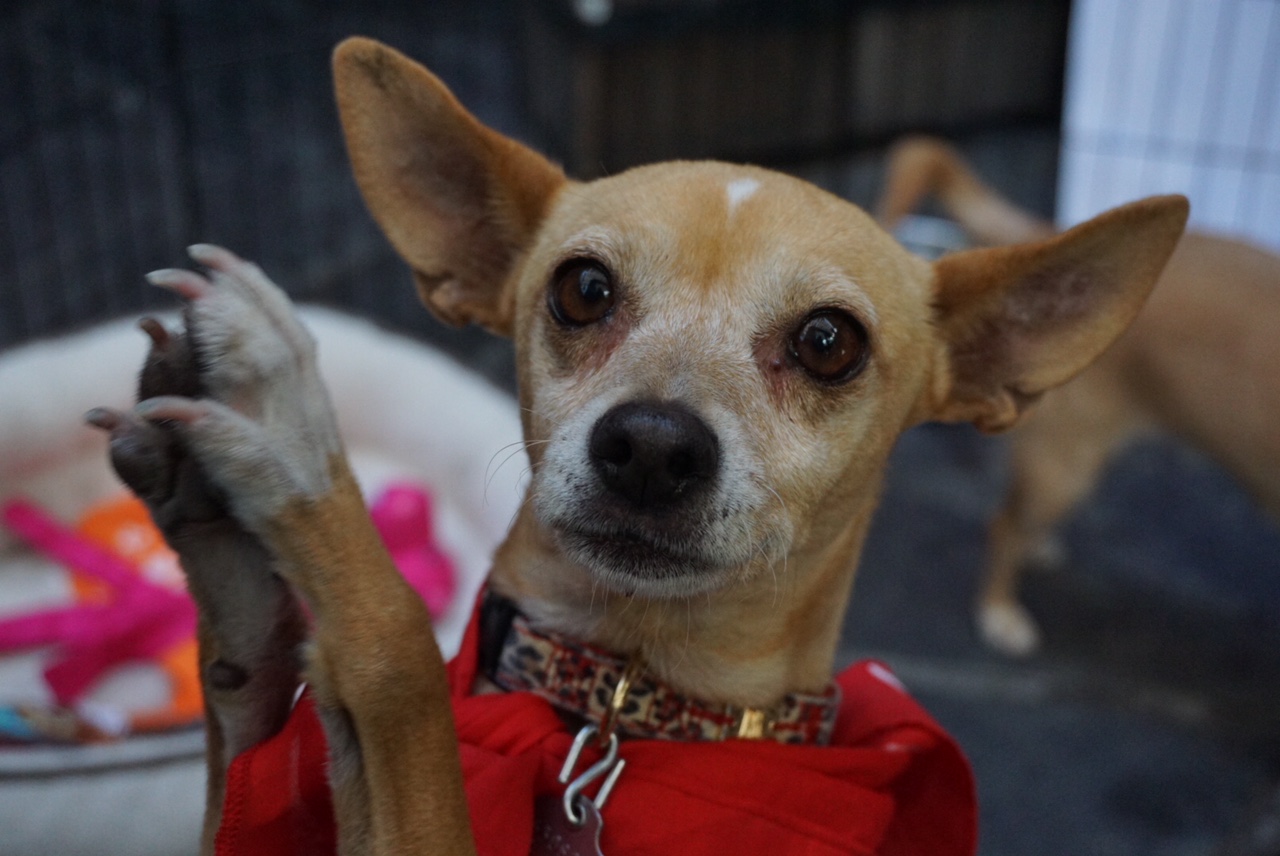 Hi! I'm Roo. I'm a very sweet, all around happy little girl. And I dance! I'm approximately 10 years old and came into the shelter as a stray. I love having someone around to cuddle up with. I LOVE other dogs… and cats!
She's appx 4-5 years old. Fun. Active. And eager to please. We haven't tested her with cats. She is energetic so an active person or family would be great. Star student at her obedience training and looking for her forever home!
Meet Chuey! An 8 year old chihuahua, who was an owner surrender. Poor (C)Huey's mom was no longer able to care for him as she was losing her housing and left him sobbing at the shelter. Scared, traumatized and confused, ARM wasn't about to let this sweet boy suffer anymore. Quiet, sweet, housebroken and lovable, Huey is truly the perfect companion. Will you make Huey, your new pup?
Want to meet Rayya? She's 1 year old. Sweet, loving and smart as can be. And, she is ready for her #fureverhome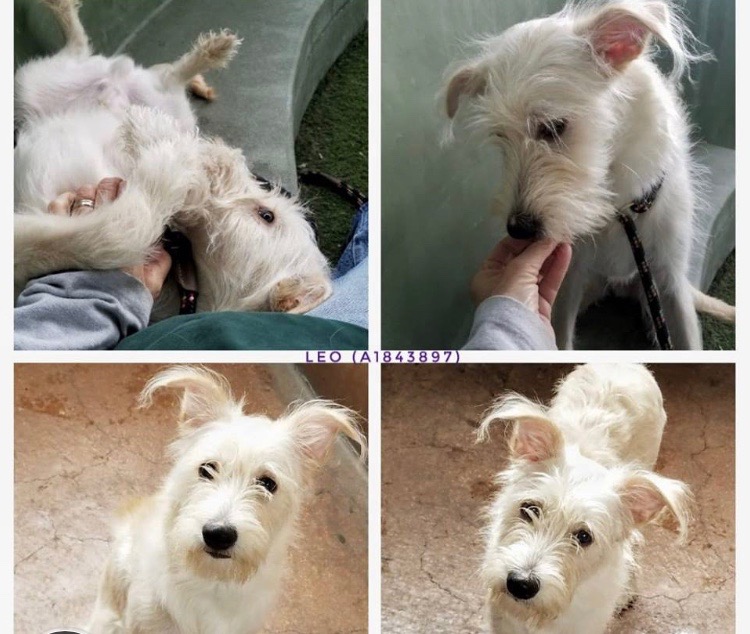 Have you heard the rumor? We have a new pup! Meet LEO. He's 5 months old and full of energy and delight. He takes a minute to warm up to you, but once he does, he's very loving and trusting. He loves playing ball and would love a fur sibling. He's a bit scared of kids as he was in a home with small children who weren't very nice to him.
Wylie is 9-10 years old. He has been through hell and he DESERVES a warm bed while we look for a forever home for him. Even better, if you want to adopt him!
He's slow moving but loves a good belly rub! Great with all people, kids, babies and dogs but not small animals. So no cats.
Maisey is about six years old and she's an absolute character. Always ready to snuggle, play and be a goof! She needs a forever home.