When we found this little guy all alone at the shelter we just couldn't leave without him! Mystery is a ~9 week old toy obsessed snuggle monster in need of his forever home! He's fine with dogs (to him, their tails are just another toy) and is very curious and playful!
Contact us to adopt Mystery!
Brittanie is 9-10 weeks old. A loyal, all-around kind of kitty. She gets along with animals and people of all kinds, new or familiar. She'll greet you when you come home and miss you when you're gone. She has a play-drive for small toys that she can hunt and also loves to rest with a good nap just about anywhere.
Diane is 9-10 weeks old. This curious cutie is Diane, nicknamed Diane Kitten. Star quality like the actress, Diane Keaton, she has a big personality and is very active. Friendly with other cats and likes the occasional human pet.
Henry is 6 weeks old and is a timid, shy guy, but don't mistake his lack in energy for personality. He tends to stay back when others play but if he is in the mood, will participate in a good chase. He tends to be a little clumsy so prepare for extra cuteness when he falls down into you or on his toys. You'll get there, Henry!
Jellybean is a micro kitty, which means she'll stay around 5 lbs her whole life! She's a total sweetheart and loves all people, cats, dogs, and kids. She's looking for her forever home and would love to meet you!
Don't be mistaken by the confidence, Big Red is a big softie. Loves to be held and will show his appreciation with the loudest of purs. A curious guy who forgets his size when it comes to being a lap-cat. He is 9-10 weeks old.
Rogue is 9-10 weeks old. She is an independent gal. She is curious, and is a good climber, so keep tall things around she can explore. She has a good appetite as well. It may take a little for her to warm up to you since she is used to doing her own thing, but it won't take her long to be your best friend.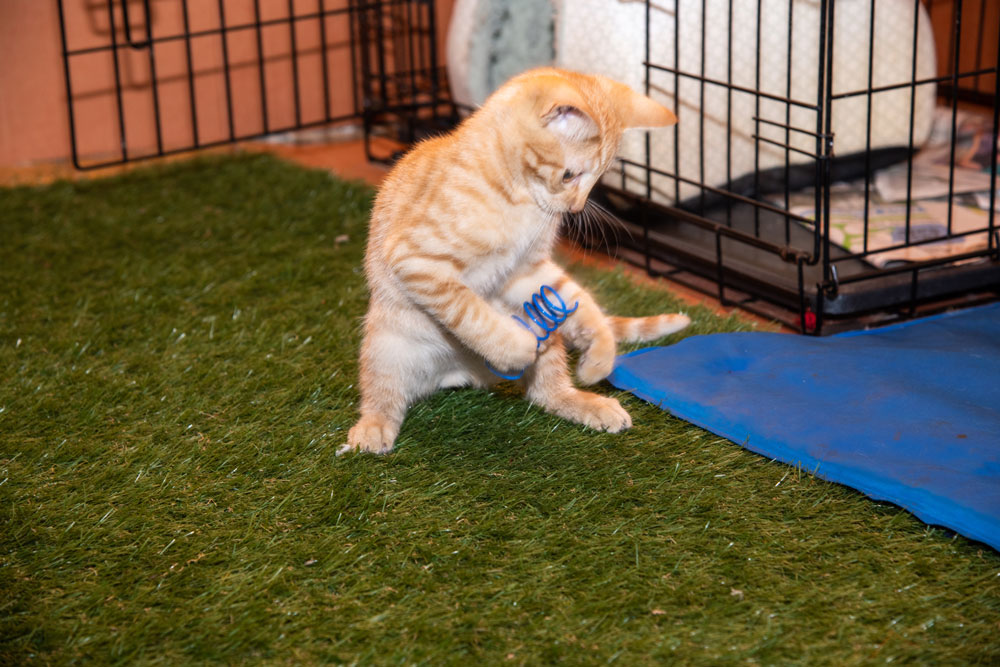 Runt is 9-10 weeks old. He's not aware of his name, because he has a big personality. He makes friends with every cat he meets and doesn't need a lot of attention from humans. While sweet, he may not the lapcat you are looking for, he's busy making a name for himself.
Squirt is 9-10 weeks old. A classic cutie with a big heart. He tends to be timid upon first meeting, but once he trust you he'll be your biggest fan. He loves to show off at playtime and plays well with others.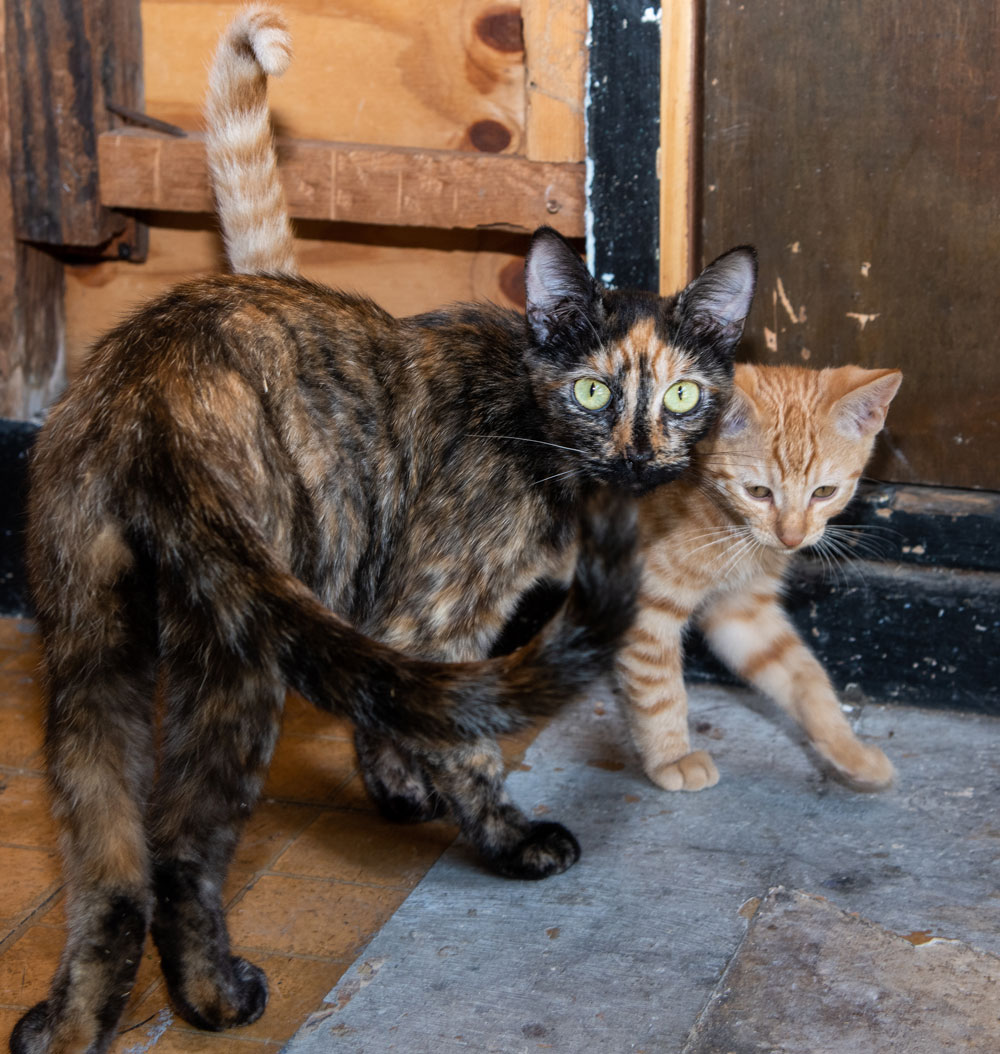 This new mom is a big sweetie. Flaunting a gorgeous coat of browns and blacks, she is a confident kitty. She is known for being a little bit of a chatterbox when she needs to tell you something, but it's ever endearing to listen to her talk and purr. She loves to play and hunt as well. Keep fun toys around!
Demeter is a 11 year old boy who has survived a lot in his life. He is sweet, loving, gentle and loyal. He needs a forever home with his forever human. Great with kids. We aren't sure how he is with dogs but we assume he would be his sweet gentle self.
Violet and Vinnie are 6 month old bonded beautiful black kittens. They will cuddle and purr and play all day and sometimes you'll find yourself in a trance watching how beautiful they are. They are litter box trained and ready for their forever home.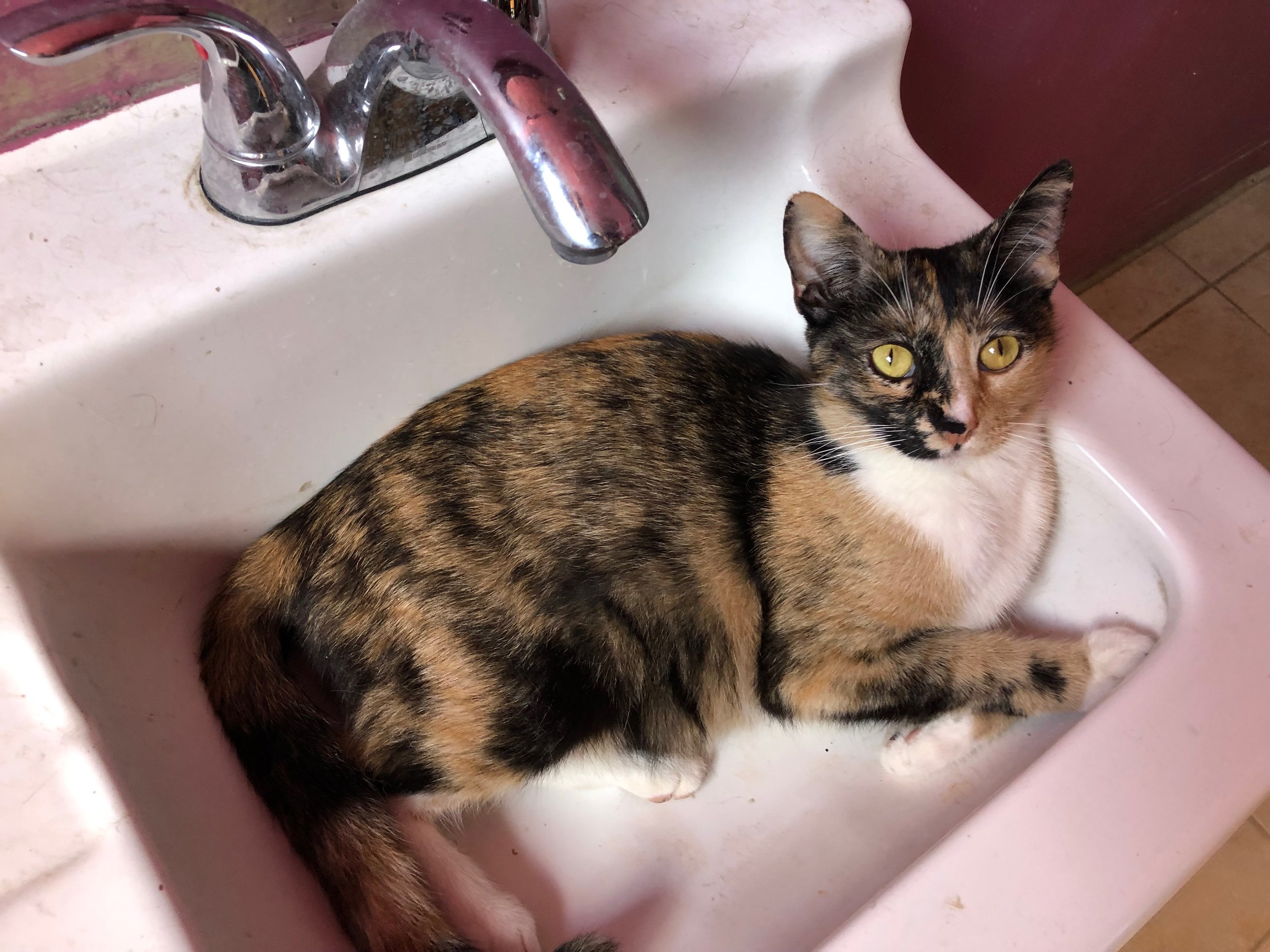 Riley is the mama of the two beautiful kittens below and one of the sweetest kitties you will ever meet! She can be adopted separately from the kittens.
These little beauties are 8 weeks old and magical! Budd (left) is male and Beatrix (right) is female. They must be adopted together.
Jackson and Buckley are two bonded 12 year old purebred Himalayan boys and they need a new home ASAP. They are both healthy and super loving! They won't survive a pound so let's all make sure they never have to consider that option.
These two bonded kitties need a forever home ASAP! Waffles is the girl (right), she will be 3 years old in June. Belgium is a boy (left), he will be 2 years old in July.